The Helmet Update
Volume 38 - #4 - August 29, 2020

All issues index
Morpher and Woom Helmets Recalled
Summary: The Consumer Product Safety Commission has announced the recall of Morpher folding helmets and Woom child helmets in size small sold in the US.
The Morpher and Woom helmets failed testing at the
Consumer Reports
lab over a year ago. For some reason CPSC has waited a year to announce these two recalls. In the meantime, Morpher has gone out of business, and will not be funding the recall, so consumers can only destroy the helmets. Woom is offering a refund.
We have a full writeup with photos of the Morpher on our
Helmets for 2020 page
. Recall details are available on
our Recalls page
. Consumers are advised to "immediately stop using the recalled helmets and dispose of them to prevent further usage."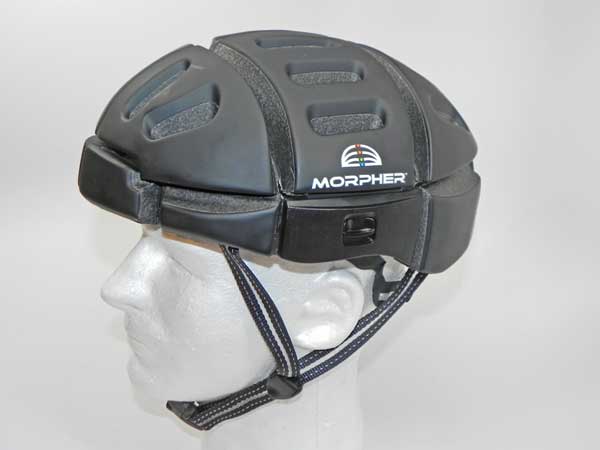 No incidents or injuries have been reported. The helmets were sold online at Amazon.com, CyclingSafetyGear.com and MorpherHelmet.com from April 2017 through November 2019 for about $150.
The Woom children's helmets were sold in blue, green, purple, red and yellow and in size S (for small size). Only the small-sized helmets are included in this recall, with an S on the right side of the helmet in the rear.
Again no incidents or injuries have been reported to CPSC. The helmets were sold online at us.woombikes.com and Amazon.com, and through BikeShopGirl in Colorado and The Family Bike Collective in California from December 2018 through July 2019 for about $70. Details are on
our Recalls page
.