Bicycle Helmets for the 1998 Season
Summary:
Researched at the Interbike trade show
Anaheim, California, in September, 1997.


Summary
This year's Interbike fall trade show featured fewer new helmet manufacturers and fewer new helmets, reflecting in part a consolidation in the industry and a squeeze on profit margins for the remaining manufacturers. The pace of passage of new state laws has slowed, and the market has flattened a bit. Every manufacturer is looking for new features that will allow them to raise their prices. That could seem very healthy for the consumer, except that some of the "improvements" this year are actually a step back.
New Directions: Vents, Vents, Vents
The major themes for 1998 are more vents and sharper lines. All of the major US manufacturers showed hyper-ventilated models following in the footsteps of Giro's Helios model, the first of the "I can't believe it has all those vents and still performs" models introduced in the 1997 model year. Many manufacturers are now placing great advertising emphasis on the number of vents in their helmets, a meaningless parameter that we will not even mention below.
Opening up larger vents normally is achieved by molding the EPS part of the helmet with the plastic shell in the same mold. In one operation this bonds the shell and expands the foam "beads" into solid foam. The resulting helmet has almost every millimeter of space under the shell filled with foam (except for any quality control problems), unlike a taped-on shell which has voids of several millimeters in some spots. In addition, the heat of the mold would melt the cheaper plastic used for glued-on shells, so molding in the shell requires the manufacturer to use a better grade cover. The shell's bonding and higher quality plastic contribute to the strength of the helmet structure. Unfortunately opening up new vents can involve the use of harder, more dense foam, and squaring off the edges of the remaining foam to get the most impact protection possible from the narrower pieces still there. Opinions may be divided on these design features, but we believe that rounder shells and less dense foam are virtues.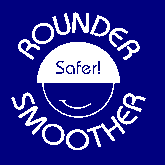 Performance as measured by the standards does not have to suffer with the larger vents. The Helios was introduced as a Snell B-90 certified helmet and now that Giro has dropped Snell this year will be advertised as meeting the ASTM standard. All of the other new hyper-ventilated models we have seen this year also meet ASTM. None we have seen so far is certified to Snell's more stringent B-95 standard introduced in 1995, but meeting ASTM is perhaps the best that can be expected for these very fragile-looking helmets. There are new hyper-ventilated models from Giro, Bell, Specialized, Troxel (GT or Pro-Action brand), Vigor and others. Some will not be on your dealer's shelves until March of 1998 or even later. All will be expensive, since consumers apparently are expected to be willing to pay more for more vents. Bell's Senior Product Manager Candi Whitsel was quoted in the September 1, 1997,
Bicycle Retailer and Industry News
saying "The idea is to raise prices and get the consumer to buy up. If you have a helmet at $50 with 500 vents, how are you ever going to sell a $100 helmet?"
Although it may not be self-evident, most riders do not need the extra vents, which is why we refer to these as "hyper-ventilated" models. The normal venting in the good helmets of the mid-90's has proven adequate for almost all riding by almost all riders in almost all conditions. Opening up the big vents forces other compromises in helmet design, even with the more expensive inmolded process. To provide impact protection with less foam the manufacturers normally have to harden the remaining foam, so that the force of a blow is transmitted to the rider's head with more pressure on one particular spot. There is no unanimity that this presents a safety problem, and only the Australian standard tests for "localized loading," but all things being equal we would prefer to crash in a helmet with wider foam strips in contact with our head than narrower ones.
Designs Get Sharper, Squared Off
Beyond the possibility of a point loading problem, the fashion among helmet designers this year is to square off the edges of the foam remaining around the vents, and add sharp lines in the exterior plastic just for style. This is a less than optimal design for crashing. We believe that the ideal surface for striking a road resembles a bowling ball. Round shells reduce to a minimum any tendency for a helmet to "stick" to the surface when you hit, with the possibility of increasing impact intensity, contributing to rotational brain injury or jerking the rider's neck. To reduce potential snagging points to a minimum we would prefer helmets with vents and ribs well faired and rounded like the Giro Helios or Vigor's V-Tec. The Specialized Air Speed and Trek's Elixir are similarly rounded, but feature extra ridges for a "sculptured: look that do not contribute to a smooth round contour. We would note that none of this is tested for by any of the world's current bicycle helmet standards, despite studies that have shown that helmets that do not slide well can cause higher neck forces on chin straps and increase the g level of an impact.
Unfortunately, the squared-off fashion trend is going to make your current safe, round helmet look clunky and old-fashioned. The new ones are the snazziest-looking helmets you have ever seen (prompting bicycle writer John Schubert to ask where he could find the equivalent of a "tweed cap" style of helmet that did not look like something out of Buck Rogers). Again it is worth mentioning that there is no U.S. standard which tests the sliding resistance of the shell of a helmet, and all of the helmets we comment on meet the ASTM impact standard. We think that these helmets will perform well in the field, but we just do not consider the squared-off designs optimum.
More Trends
Other trends this year include a slow movement toward brighter colors, mirroring what is happening in bike colors and colors for clothing and other accessories. Orange is coming back in some areas of the country, and local clothing stores in our area are now stocking bright yellow and orange outerwear. Several manufacturers had orange, yellow or some other brighter colors in their mix this year. Visors seem to be losing favor. Another trend is for rear stabilizers to move down into the medium-priced helmet market. These devices have been well accepted in the market, and most manufacturers have been pricing their helmets with stabilizers at the high end, pleased to have another feature that can persuade the consumer to part with more bucks. A new wrinkle has been the announcement by Giro that they now have a patent on the idea and will be requiring licensing fees, said by one manufacturer to be one dollar per helmet. Another trend in the low-priced market is packaging helmets with other accessories, particularly in the skate market, where a number of manufacturers including PTI and Troxel have knee pads and wrist protectors with their "multi-sport" helmets. We were surprised to find that most of those multi-sport helmets are certified to the same ASTM F-1447 bicycle helmet standard as a normal bicycle helmet. The list of those certified to Snell's N-94 multi-purpose standard is very short.
New Foam and a Folding Helmet
The most exciting new technology in the market this year is a new foam being used by Vetta that they call NexL. It is a closed-cell, cross-linked polymer that replaces the standard EPS (Expanded PolyStyrene), EPP (Expanded PolyPropylene) or EPU (Expanded PolyUrethane) in other helmets. Like EPU, it has a small and uniform structure of air bubbles. Vetta says that the material has remarkable properties, handling shock and penetration while retaining its shape. We were not too keen on the fashion features of the prototype we saw at Interbike as the design chosen for the introduction of this new material, but are pleased to see another choice for consumers that will solve problems for some. It should become available in late 1997.
Another new innovation this year is a folding helmet from an Israeli company called Motorika, reviewed below. It was new and unprecedented, but seemed heavy, hot and expensive. It also features a raised ridge along the centerline when unfolded. In December, 1997, we heard that it was included in the Hammacher-Schlemmer catalog.
Bell Covers the Largest Heads
Bell introduced in late 1997 their Kinghead helmet, a very large lid that fits up to size 8 1/4. Most people can turn it sideways. It meets the need of a small but desperate group of men with very very large heads, who have been finding it increasingly difficult to ride on club events and have even been riding unlawfully in some jurisdictions because they could not find a helmet large enough. We salute Bell for producing this helmet as a service, knowing that due to the very small market it will not make money.
Consumer Reports Picks A Winner
Following up on its
June issue reporting on helmets
,
Consumer Reports
did some additional testing for their December issue, and concluded that the Globe from Louis Garneau (Canada) was a Best Buy. The rating is based on impact protection, stability on the head, venting and straps. It is the only Best Buy that Consumer Reports awarded to a helmet this year. We were more impressed with some of Louis Garneau's other models, but apparently CU did not test others. We did like the very bright yellow that is one of the Globe's available colors.
You can find CU's June, 1997, helmet article on the new
Consumer Reports website
, but it will cost you a paid subscription.
The Helmets
Advent
Advent has a line for 1998 with four ASTM/SEI certified helmets, including the z-Jet, Z-Fire with rear stabilizer, z-bop and the child's Peekaboo.
Answer Products
Answer Racing has one BMX helmet for 1998, suitable only for BMX racing. It is an unvented fiberglass hard shell with a bolted-on visor and chinbar for facial protection. (That represents an improvement over Answer's former plastic cup chinguards. It is certified to the Snell B-90 and DOT motorcycle standards. Answer does have an XXL adult helmet, but we don't know the maximum size it will fit. Pricing on BMX helmets is generally much higher than regular bicycle helmets.
AST Multisport
AST has four helmets for 1998 certified to Snell's tougher B-95 standard, including the Avenir Corsair, Model 40, VSR Comp and Rascal toddler model.
Bell is still the largest, with a claimed 70 per cent of the world bicycle helmet market. And they had more new stuff than most at Interbike, including a big tractor-trailer with a helmet museum inside. All of their helmets are SEI certified to meet the ASTM standard.
The top of Bell's line will not be available until March of 1998, and given the complexity of the construction techniques we can understand why. It is their Intercooler, a hyperventilated design made in layers of foam that are bonded together. It has an amazing amount of ventilation through channels through the foam. Unfortunately the foam outside and inside has ribbed surfaces, interfering with the smoothness of the outside surface and reducing the area of the inside foam in contact with the rider's head during a crash. For that reason we do not consider the design optimal for safety. To us this helmet is a little bit like Windows 95--you know you don't really need it and it may not even work as well as some older models, but it's new, it's sexy and some people just have to have it. It's called marketing.
For our money the most exciting new development Bell introduced this year was their new Kinghead, a nice looking helmet made in very large size to fit heads up to size 8 1/4. Smaller people with the average 7 3/8 head can turn a Kinghead sideways. This is Bell's contribution to consumer safety, not profits, since the helmet will fit only a small number of riders, and is never expected to make a profit. But without the Kinghead those riders have been helmetless, and we have been hearing from them for years in phone calls and emails in search of something large enough. If you know somebody who needs a very large helmet, tell them to contact their Bell dealer, since we have yet to see any Bell ads for the Kinghead.
Bell also showed prototypes of the Nemesis 2 and Nemesis 2 Pro (with visor), another high-end model. This one has huge front vents that may make it cooler than the Intercooler. It is molded in the shell, expensive, and has very squared-off lines, with ribs on the top (where few riders hit) but not on the sides, where most impacts occur. Unfortunately it has two stylish "wings" in the back that stick out about 15 mm, a potential snagging hazard that should not be allowed by the ASTM standard, but is at present.
Consumer Reports tested several Bell models for the report in their June, 1997 issue. We have a summary of that article up on our website. They liked the Evo Pro 2, followed by the Psycho Pro, both still in Bell's line this year. We panned the Evo Pro 2 last year for its use of part plastic/part foam on the outside rather than a smooth plastic shell. Aside from any effect on snagging, Consumer Reports found that it has good impact performance, but we don't consider it optimum and hope it disappears soon. The Psycho Pro and the Image Pro are still in Bell's line for 1998 as well, and should be better bets. Both are inmolded. From our conservative perspective another one of Bell's better bets is the older Oasis, a nicely-rounded design that we do consider optimal for minimum snagging. Unfortunately it is going to look dated in a year or so, and is not inmolded. There are quite a number of other current Bell models: The Forza Pro (somewhat squared off), the Vertigo Pro (more rounded profile), the Tsunami Pro, Traverse Pro and Maniac Pro. The Jumpstart Pro is a youth helmet that has hopefully replaced the hard-to-fit Jammer, and there is a new Half-Pint Pro child helmet with actual vents, as well as the perennial L'il Bell Shell Pro (now with a full plastic shell). And then there is the Bellistic, a maximum-protection downhill racer's helmet with a full chin guard, looking like a motorcycle helmet with vents, and providing face protection for those who need and can afford it.
Bell has another entire line of helmets sold at discount stores and mass-merchant outlets. They are often discontinued models from their bike store line, and generally have low-end graphics, chintzy fit pads and cheaper packaging. But they are SEI certified to ASTM, so they provide fine impact protection. And the rounded profiles we consider optimum will persist in this line for years to come. They sell for amazingly low prices: $8 to $30. Safe Kids sells them to their chapters for $7.50 each. Ride Safe has them in quantities for non-profit programs at $6.75 to $10. They are among the best buys in the low end. But Bell does not show them at Interbike, reportedly to avoid antagonizing the independent bike shop buyers. Check our
page on inexpensive helmets
for further info. Among them is the Bell Aggressive Skate Helmet, which provoked our protest earlier this year when we discovered it has a label saying "Bell Sports certifies that this helmet complies with the requirements of ASTM Helmet Performance Standard F-1492-93 except for Section 8.0 Clause 8.5 - Area of Required Coverage." In our book that means the helmet does not meet the standard.
The Bell 53-foot tractor-trailer display is a kick, and may be coming sometime this year to an event near you. It features a bright display of historical and current helmets, test equipment, trophies, race clothing, Jeremy McGrath's racing motorcycle and even Jimmy Vasser's full-sized Indy race car suspended from the ceiling. It's worth a visit if you see it around your area. The rig's appearances are scheduled by Bell's Senior Product Manager for Bell Helmets, Candi Whitsel (408) 574-3400 ext. 3539.
Bell has a pamphlet out this year that recommends that you replace your helmet every three years "to accommodate head growth in children and to avoid any deterioration. Cracks, dents, holes, and other forms of damage reduce protective capabilities." Well, if your helmet is cracked, dented, has holes in it that the manufacturer did not put there or some other form of damage, by all means replace it, and don't wait for the three years to be up. But otherwise, we would say normal riders do not need to trash a helmet just because it is three years old. Again, it's called marketing.
Bell is still the largest and most successful bicycle helmet manufacturer. With their brand recognition they are still the one to beat. We are pleased that the Kinghead shows that their corporate culture still retains some of the "our job is to protect the rider" flavor the company grew up with.
Briko
Briko is an Italian company trying to break into the U.S. market. We did not see their top of the line, the $90 Shark, but if the catalog photos are correct it has a rather strange fin-like lump on top in the center (supposedly designed to increase airflow inside), and we would avoid it, even though it is Snell-certified to their B-95 standard. The Air Way Ocean and Air Way Sting models have nicely rounded contours. The Pin Point Metal and Pin Point Wave have highly pronounced ribs running the length of the helmet, with deep valleys in between and rear extensions not smoothly faired--another design to avoid. Although they produce a Chrono Team model, if it is the same one we saw last year it does not meet even the ANSI standard and therefore is not legal in the U.S. market. Briko's downhill model has a chinbar for facial protection. They have a ski helmet as well, called the Windshape for its aerodynamic properties. The Briko catalog says their vent system is so effective that "the hair stays perfectly dry." We don't think that was meant as a joke, but it will produce lots of chuckles anyway.
Byke Ryder - KR Industries
Byke Ryder helmets are the former All American line, which was purchased by KR Industries some time ago. They have a fairly extensive line marketed through discount stores at prices of $10 to $20. There are seven toddler helmets, five youth models and five adult helmets. Every one has a smoothly rounded exterior shell and "normal" vents.
Concord
Concord Arai Pvt. has few bicycle helmets, but will market its Concord adult and youth helmets in 1998. Both are certified to Snell's B-95 standard.
Cyclelink
Cyclelink comes from Cycle Acoustics, who make a wireless intercom for bicyclists that can be mounted on the helmet. Or you can buy a Snell-certified helmet from them with the two-way radio built in. The microphone boom arm has a breakaway mount, the helmet has an exceptionally smooth outer profile, and one of the models has a range up to two miles. Could be just the thing for parents towing kids in a trailer.
Cratoni
This German company again showed an extensive and expensive line led off by a new Maniac off-road helmet "designed for the person it was named after." It has huge vents, squared-off lines, and the protection in the rear comes down low enough to require an arch cutout for neck clearance. This year Cratoni is touting their Soft Shock technology, which they claim is an "EPS inner shell construction with 25 percent more shock absorption without increasing weight." That doesn't mean Snell certification, though, since Cratoni settles for ASTM on its U.S. models. Left over from last year is the ZXR, with a nicely-rounded exterior shell and lots of vents. There is also the Mag Super Pro and the Mag Pro with Cratoni's adjustable ring to fit the helmet so that "one size fits all." We are not sure how stable it would be in a crash, but like the old Bailen of the 80's it might solve some fit problems and would be useful for swapping helmets among family members or guests. The Evolution VX does not have ASTM certification, and has smaller vents but a very well-rounded exterior, and the adjustable fit ring in one model. The more up-scale Scorpion for off-road riding comes in a chrome finish, has a very long visor. The Fox for children also features the fit ring, but the sample we saw did not have an ASTM sticker. The New York is a slick-looking inline skate helmet with ASTM certification and one of the roundest, slickest exteriors currently made. Their LA skate helmet has more venting. Both have the fit ring. Cratoni still has their V1 BMX/downhill model with fiberglass/kevlar shell and face protection, and a visor bolted on. They also sell a BMX helmet without face protection. Several Cratoni models have mesh behind the front vents to keep the bees out, and some have a rear stabilizer with a dial adjuster,
Ecko
Ecko showed BMX racing and skateboard helmets with ANSI stickers but no ASTM certification. The shells were fiberglass, with reasonable prices for BMX at $129 and $139 for the full-face model. Visors are snap on, and designed to pop off in an impact. Sizing is U.S. 6 to 7 3/4. Ecko also distributes the RAD, billed as a multisport helmet. It has very small vents and a very well-rounded exterior surface, but we don't know what standards it might meet.
Edge
Edge has the Odyssey for 1998, available by the end of 1997. It is a hyper-vented helmet with a nice round profile similar to the Giro Helios. It is inmolded, and will sell for $85. The others in their line are BMX helmets are by Troy Lee Designs, and have the signature Troy Lee bolted-on visors. The TL COMP-RF has a removable chin bar and retails for $250, while the similar non-Troy Lee model is $150. Both are certified to Snell B-90, as is the TL-COMP, a $120 BMX helmet without face protection. Edge is also the home of the Briko helmet (see above).
Epsira Oy
Epsira Oy is the Finnish manufacturer of Knock helmets, advertised as CE approved and supplied to such organizations as the Finnish postal service (in very visible yellow). The designs appear to have nicely rounded contours. One model has reflective chin straps, a new feature we have not seen before. Epsira Oy has other EPS products and some info up on EPS. We are not aware of a U.S. distributor for their products.
Euro-Met
Met is a seldom-seen brand in the U.S. They have a PD800 model which is certified to Snell's B-95 standard.
Giro
After a year of being a subsidiary of Bell, Giro still seems to have retained its independence in most respects. This year Giro dropped Snell certification, relying on SEI certification of compliance with ASTM instead. (We were shocked to find a sticker in some of the Giro models that had the same size, shape and colors as the old Snell B-85 sticker.) Some of their newer models show the same tendency toward squared-off lines that we moaned about in the introduction, and found in Bell's new models.
Giro's Helios started the hyper-vent theme last year, and we were amazed that it was identified by Consumer Reports as their first pick based primarily on impact protection. That proves that Giro is doing something right, since the Helios is probably the first helmet you noticed that seemed more vent than foam. This year the Helios continues, with another new model called the Boreas added in the super-vent category. The Boreas has the same skimpy interior foam contact surface as the Bell Intercooler, and unfortunately has rear "prongs" that stick out about 30 mm, which again should not be allowed under the ASTM standard, but is. Of the two, the Helios would be a better pick, not only because of the Consumer Reports rating but for its smoothly rounded profile.
In addition to the Helios and the Boreas, Giro has four other models that are inmolded. The Switchblade is their downhill racing helmet, with a detachable chinguard. The regular non-face guard version of that is the Exodus ($150), made of green foam, with squared-off ribs and two 15 mm "teeth" sticking out of the rear. Then there is the Hammerhead ($110), another design with squared-off lines, and what may be the most protective helmet in Giro's impressive arsenal, the Alturus, a rounded-profile helmet similar to the Helios with not quite so many vents.
Further down Giro's ladder are the Gila ($70) with reflective material in the center, Torero, Incline, Riviera and several kids helmets: the Holeshot, Mudshaker and Minimoto. The Dervish is Giro's inline skate helmet. The Mad Max is a full-out downhill racer's helmet, with a substantial chinbar. None is inmolded, but their lower prices reflect that, with the exception of the Mad Max.
Giro has reintroduced bright colors for some of their helmets: orange, yellow and a red/orange have joined the ever-popular white in their line. Most of their helmets have rear grippers (on which Giro says they hold a patent).
In all, Giro continues to offer an impressive line of high-end helmets, and to push the envelope on vents...and pricing.
GT
GT incorporates helmets made by Troxel into its full line of bikes and bike shop accessories, offering dealers additional discounts on bikes if they also carry the helmets. The line is extensive, and all are ASTM/SEI certified. Although some manufacturers are using harder foam density to compensate for opening up larger vents, with the potential drawback of increasing point loading in a crash, GT's entire line is produced to Troxel's conservative specs at no more than medium density. Top of the line for 1998 will start with the $100 Pegasus (available in November--we did not see an actual helmet), one of the designs that prompted our comments above about squared-off shell designs. The Machete, at $80, is a highly competitive hyper-ventilated helmet with a nicely rounded outer shell, and since it also has no super-hard foam it is worth considering for those characteristics alone. We did not like the buckle design on the Machete, which can be rendered inoperable by bending back a plastic tab so that it does not catch. The Gator ($40) is another model with "points" on the rear of the shell, an unnecessary style feature that could affect sliding resistance. Other models included the Stinger at $50, and the Orion at $25 with a ribbed interior design reducing the foam in contact with the head. The Lightning, a $35 child helmet with Mickey Mouse graphics, has the shell extended in the front to made a stiff visor, not a design we would recommend, but the other GT visors were attached with hook-and-loop fasteners. The Li'l Thunder toddler helmet, at $35, offers a rear stabilizer done in cloth rather than plastic to respond to parents' unwillingness to put a plastic stabilizer on a small tot.
Hallaby Pty Ltd
Hallaby's line is all Snell B-95 certified, including the 007 Sphinx, 951, and 961. This is another brand seldom seen in the U.S.
Hamax
Hamax is a Norwegian company we have not seen before, with a line of EPS helmets with polycarbonate three-piece shells, and certified to the European CE standard (weaker than ASTM). Some have a hard visor which would not break away in a fall, but Hamax says it is well adapted for protecting the child's eyes when putting the child in front of the parent in a top-tube child carrier, very few of which are in use in this country. The visor hides the fact that some of their toddler models and a parent on one of their brochures have their helmets cocked back on the head with the entire forehead showing. Hamax has an adult helmet with a head ring sizing system similar to Cratoni's, like the old Bailens sold in the U.S. in the 1980's. They recommend their child helmets for kids as young as 9 months, three months sooner than any U.S. manufacturer or anybody in the injury prevention community here. The child helmets have good vents, but not the toddler models. Hamax sells none of the European "green" buckle, a breakaway buckle colored green which is designed to prevent a child from being "hung" by the helmet strap if the helmet catches on gym equipment in a playground. Their rep said there is no market for green buckle models anywhere.
Happy Way Enterprises
This Taiwanese manufacturer has a slick looking line of Expanded PolyUrethane (EPU) helmets that are Snell B-95 certified. Some are fully inmolded models, while some have glued-on shells, but prices are the same at about $40 retail. Adding a rear stabilizer or 3M reflective tape adds about a dollar and a half each. Although the EPU makes the helmet a little heavier than a Giro or Bell, if this company had more name recognition it would be a real contender. Happy Way sells mostly to importers and OEM's.
Headstart
This Canadian company produces a line of helmets from Expanded PolyPropylene (EPP) that can take multiple hits and still perform. They have six models certified to Snell's tough B-95 standard, with sizes running from their toddler model H-506 in XS to a large adult model that fits up to 64 cm circumference heads. We have not seen their line in recent months, but were not impressed with the vents or finishing of samples we saw some time back. Whether or not they have improved, they are probably a low-cost source of EPP helmets, and the Snell B-95 certification places their impact protection among the best.
Headstrong Group
Headstrong sells primarily through mass merchants, including grocery stores, discounters, drug stores, sporting goods stores and toy stores. Their line generally retails for under $30, with some under $15. They did not exhibit at Interbike, and their 1997 catalog features only some of their many models. The Cycling helmet is a very nicely rounded, reasonably vented "fully certified" helmet, while the Ultra model has more vents and styling but still retains a smoothly rounded shape. The Multi Sport helmet is another smooth profile helmet certified to Snell's difficult N-94 multi sport standard, with a Radical version for under-14's, and a special edition for a promotion in conjunction with Ringling Brothers circus. Headstrong's downhill helmets have full facial protection, but have what appears to be bolted-on visors. Their Skateboard & In-Line model is a hard-shell, very round helmet similar in appearance to the Pro-Tec. Their ski helmet is another hard-shell, with very large ear cutouts, while the equestrian model has a hard visor, vents and is ASTM-certified. Headstrong also has a Toddler model. The company is packaging some of its helmets with other equipment, so the bike helmets can be bought with a water bottle, and the skate helmet is packaged with wrist, knee and elbow protectors. The multi-sport helmet package adds a sports bag. Headstrong has a lifetime warranty covering any of their helmets involved in a crash.
J&B Importers
J&B always has an interesting line in the lower price ranges. For 1998 they have their line of Alpha helmets retailing for about $14 to $25, all Snell-certified to the tougher B-95 standard, a good value in this price range. At the lower end of that range is a plain model with well rounded profile and Snell B-95 certification that should sell for about $15 or less in a plain plastic bag. Their child and toddler helmets and their upscale adult models with larger vents sell for $20 to $25. They also had the Ritchey Tomahawk, a high-end model selling for perhaps $150, appealing primarily to owners of a Ritchey bicycle. Despite the very high price, it is only certified to Snell B-90.
Kent International
Another supplier of low-cost helmets to toy and discount stores, Kent is one of the few with a multi-sport helmet certified to Snell's N-94 multi-sport standard. The model is called the Concept.
Louis Garneau
Louis Garneau is a Canadian designer whose helmet line has grown over the years to a very impressive collection. Some of their helmets are inmolded. On others they use polypropylene lower sections, and some have a lower shell to protect the foam from nicks (reducing sliding resistance as well). Their new top of the line is the Genius, with the requisite multitude of vents, too many ribs on the shell to suit us and a price tag of $119. Others are the better-rounded Ozone at $80, the very nicely rounded Super MSB with lower shell and Bumper PSB, the Bonded CX inmolded, the Alien, with fussy ribbed exterior, and the very well rounded and somewhat cheaper Globe, Saturn and Space.
In its December issue Consumer Reports rated the Globe as a Best Buy.
For youth there is the Grunge, and for kids the Terrible or the Baby Boomer, both with nice graphics and vents. Their Buzz downhill helmet has full face protection and is kevlar- reinforced. Garneau has a rear gripper that adjusts with a knob after you put the helmet on. We were pleased to see brighter colors coming back on some of the Louis Garneau line, including orange and yellow. The matte finishes popular last year are disappearing, and higher gloss shells are in. Unfortunately, Louis Garneau has launched a new ad campaign in 1998 emphasizing "smaller, lighter, better ventilated" as their helmets' main assets. With today's designs, smaller and lighter are largely irrelevant for most riders, and it makes no sense to be making design compromises for weight or size. Smaller could mean either less head coverage, or thinner. The standards require at least minimal head coverage. But most manufacturers now go well beyond the tests, although they are not required to. We hope that will not change. A thinner helmet would reduce the space for stopping the head gently in a crash, which in the absence of better-performing foam would mean a reduction of the protection as well. And there is no need for lighter helmets than the 8 to 12 ounces of today's designs. We hope that the Garneau ads are just marketing hype, and wish manufacturers would emphasize safety or even stylishness rather than heating up the "smaller, lighter" race.
Motorika
Motorika showed one of the most innovative products at the show, a folding helmet called the Snapit. This is a true hard shell helmet made with GECET foam and a nylon glass-reinforced shell. The shell is made in two pieces and designed to fold one half into the other in a crescent-shaped form much like a piece of cantaloupe. It comes with a hip-hugger belt so you can wear it after the fold. It has ASTM certification. It weighs 16 oz, not bad for a hard shell, but about 6 oz more than most of the helmets on the market today, and it feels heavy. The retail price is $79, which seemed high to us for a niche product. We did not like the ridge where the two pieces meet when the helmet is unfolded in the wearing position, and for that reason alone would not recommend this one.
Nuovo Meyster, SPA
Nuovo Meyster is an Italian company bringing its helmets to the U.S. for the first time. Their line will sell in mass merchant outlets, but when we met them at Interbike they had not yet certified their line to any U.S. standards. They had a Stelvio model with a very well-rounded profile, but almost no vents that will sell for $30 to $40, and a child helmet called the Flash.
Prowell Helmets
Prowell is a Taiwanese company producing a line of helmets in EPU foam, most of them appearing on Snell's B-95 certification list. Their Mirage, Genesis and AirGlider are all molded in the shell and beyond the Snell cachet they also have a very high quality appearance, seeming solid (if a bit heavy) in the hand. There are more square lines on the exteriors than we like to see on the Mirage and AirGlider, but the Genesis has the smoothly faired surface we consider ideal, and overall these are well-rounded helmets. The Cindy Duck multi-sports model unfortunately has a solidly molded-in visor, which could present a snagging hazard. Prowell's pricing is very competitive.
PTI
Protective Technologies International (PTI) is a very large producer of bicycle helmets, mostly marketed through discount stores such as the Sports Authority and Toys `R Us. Models include the top of the line Attack, selling for about $80, with the numerous vents too sharply defined at the edges for our satisfaction but an otherwise rounded profile. The other models are all very well rounded on the exterior, including the Trip at $40, the Raw at $30 the Wacko child helmet at $25, and the toddler model at $20. There is one white version of the Trip with very large letters "POLICE" down the sides selling for $20 to law enforcement agencies. Tucked away in the back of the catalog is the "Promo" model, with exemplary roundness on its exterior but woefully small vents, and billed as a very low price helmet with a $6 dealer cost and a suggested retail of "FREE" said to be suitable for giveaway programs. Some of PTI's toddler and youth helmets in toy stores are packaged with skate accessories like wrist guards and knee pads. In our local Toys 'R Us are various models of PTI helmets with "Approved to ASTM F1446.7" on the box, but a sticker in the helmet saying only "ANSI Z90.4." PTI has discontinued using the Zacko brand name, formerly associated with sexy ads.
Shenzhen Qukang Industry Development
This Taiwanese manufacturer has a line of EPS and EPU helmets, which they said would meet the ASTM standard. Their EPU helmets are inmolded, and are offered with or without a plastic shell (EPU will form a "skin" in the mold similar to a shell in any event). The helmets had a quality appearance, with silk screened graphics. They have a fiberglass BMX model. Dealer prices for the standard bicycle helmets in quantity are under $5, but if you want a box it's another 50 cents.
OGK's line for 1998 will eventually feature the ReaQtor, a thoroughly updated, hyper-ventilated, helmet with extensive rear coverage and a shell covering the lower portion. The exterior has squared-off, sharply-defined lines and the rear projections that we hope the ASTM standard will eventually prevent. It will be available in the spring at $140 retail. There is also the somewhat more rounded Ice Qube, certified by Snell to their tougher B-95 standard, a EPU foam helmet with big vents, a rear stabilizer and hook-and-loop mounted visor retailing for $100. And the MoQa, a $50 B-95 model. Their downhiller, the Kamaquazi, is another B-95 helmet, with facial protection and a retail price of $269.
Specialized
, one of the major U.S. manufacturers, has five models for 1998, led by the Air Cobra, with its "mouth port technology" and a "chiseled, muscular look." Although the Air Cobra has more vents, we were more impressed with the Air Speed, with a more rounded profile, although it still shares with the Cobra a rear overhang that is not very well faired. The Air Cut with a lower price is now their budget model, the Air Wave Mega is the youth market model, and the Bike Bug for toddlers has appealing ladybug graphics. Specialized will have their new King Cobra out in March of 1998, with large vents and other features, selling for about $150. Specialized has colors now to match their bicycles. Specialized is one manufacturer who tests their helmets for long term sun and weather effects, probably making them a good bet if you cycle frequently in extreme weather. They are continuing Snell B-90 certification for the Cobra, Banshee, and the new Sub Zero and King Cobra, due out early 1998.
In August of 1997, Specialized announced a helmet recycling plan. Specialized retailers participating in the Helmet Recycle Program have kits including cardboard dump bins. Specialized offers retail shops discounts up front without rebates to hassle with. Three different programs offer new Specialized helmets at reduced prices. Specialized is also producing announcements: radio ads and print samples.
THH
Tong Ho Hsing sends its line of four road helmets, one toddler helmet and three BMX helmets to the U.S. through Sunbeam Trading Company of Monterey, California. Their T-38 adult road helmet has "The Pump" for fitting by inflating the headband. The others are the T-37, T-36 and T-35. All are certified to the Snell B-95 standard, so they must perform well.
3M
3M has been showing at Interbike for the last two years, with products that you should be seeing on helmets but will not because they are not cheap and consumers won't pay more for a helmet that has them added. This year they were showing an improved line of reflective cloth and clothing made with jillions of "hard cube" reflectors to improve performance and be less affected by water than previous reflective fabrics. They have some tapes that out-perform the old Scotchlite by orders of magnitude, and could make a product just for helmets if there were a market for it. It might add 50 cents to the cost of manufacturing, however, and in today's very competitive market a feature that costs that much (like a rear stabilizer, for example) can only be used if consumers will foot the bill.
Trek USA
Trek chose not to exhibit at Interbike, but was there in the presence of their
Gary Fisher
subsidiary. Their Elixir model is another hypervent which still retails a rounded profile, but adds ridges to achieve the "sculpted" look. We can't comment on the foam density, which seemed very hard to us, but it has a rear stabilizer. The Icarus seemed a less conservative design, with pronounced internal ribbing and ridges on the shell. The Milenium model has vents that might best be described as "lumpy." while the Caliber has a very well-rounded shell, smaller vents, and consequently looks a little out-of-date. The Gecko Youth model had smoothly rounded contours.
Troxel
Troxel sells its helmets under the Pro Action brand as well as through GT. Most of their models we have seen for 1998 were the GT versions, so check the writeup above. Troxel also has a "multi-sport" helmet in the toy store near us packaged with wrist guards, selling for $7.99. It is certified to ASTM F-1447, which is the bicycle standard, not a multi-purpose standard. Since a Troxel staffer is one of the guiding lights in the ASTM helmet standards committee, we may soon see a proposal there for an ASTM multi-purpose standard.
Troy Lee Designs
For the first time this year, Troy Lee is showing bicycle helmets with hook-and-loop mounts. Their BMX helmets continue to use bolted on visors, so if you wear one and crash, be sure not to snag your visor on anything.
Vetta
Vetta has the most interesting new technology for 1998 in the form of the new NexL foam mentioned above. This closed-cell, cross- linked polymer replaces the standard EPS, and has multiple-impact capabilities that should make it ideal for aggressive skate helmets, hockey helmets and others. Vetta claims that a small and very uniform structure of air bubbles in the material gives it superior qualities. Unlike EPU and EPP, it is lighter than EPS. The prototype shown at Interbike will hopefully be replaced by a slicker design when the final helmet is released in early 1998. Vetta expects retail prices for the line to run from $60 to $100.
Vigor Sports
The Vigor Sports (Hong Jin Cycle Corp.) entry into the hyper-ventilated race is their V-Tec, an inmolded design using GECET, with rounded contours except for a large unnecessary bump in the rear. Their V-Tec Sport is similar but has smaller vents and a taped-on shell. Their Rave has one of the most smoothly faired shells in the industry, referred to in the catalog as a "classic" design but looking remarkably up to date for a smooth contour helmet. It has a pony tail port. Their HPX model, near the lower end, comes in a brilliant "Candy Yellow" color. Their Duo multi-sport helmet has extended rear coverage, the Avail with "internal air channels" is designed for women and youth, and the Tyke has vents, a pinch-proof buckle and an adjustable sizing ring. For downhill racing Vigor had a new top of the line Vamoose model with a Kevlar- reinforced fiberglass shell that is designed to go beyond the ASTM standard (they will apply for Snell certification). They also have a line of five BMX models, all certified to Snell N- 94, the multi-purpose standard. Two are full face protection designs: Da Bomb Fullface, and the Zero G2. One has a bolt on chinguard called a "rock deflector." And the remaining two are open face models. Most of them have bolt-on visors, a potential snagging hazard, but Snell approves them anyway, so maybe we are being too conservative. Vigor's SK8 is an aggressive skate helmet which resembles the Pro Tec. Finally, they have a line of four ski helmets for adults and children.
WHHCO
We are not familiar with this manufacturer's line, but they have three helmets on Snell's list of helmets certified to their N-94 multi-purpose standard. They are prosaically named the 1100, 1100B and 1100S. We hope to have more on them soon.