Mary George - Articles from Bicycle Retailer and Industry News

Used with permission from the magazine.
Summary: Articles published in 1996 about Mary George one of Bell's most memorable CEOs.
Her Talents Are Limitless, Colleagues Say
Bell Sports President Brings Style to the Industry
BY JILL JANOV
LOS GATOS, CA-It could very well be the most expensive marketing venture in the history of the bicycle industry. Bell Sports is spending $8 million on advertising. And that is just part of the company's marketing budget.
The campaign is the deliberate work of marketer Mary George, a 45-year-old native of India, who has spent only 18 months in the bicycle industry.
When Terry Lee, Bell Sports' chief executive officer, met George 18 months ago, he hired her on the spot. Within six months, Lee promoted the dainty and soft-spoken Catholic mother of two from part-time consultant to president.
George is now responsible for more than $200 million in revenues, manages Bell's line of helmets, pumps, racks, bikes and lights and leads 1,400 of the company's 1,500 employees. The other 100 are in France.
Lee is convinced that his new president will rock the company and turn its line of Mongoose bicycles and various accessories into household names. After all, she's done it before.
George's marketing portfolio includes Orville Redenbacher Popcorn, Hunt-Wesson's Manwich Sloppy Joe Sauce, and Today, a 24-hour contraceptive sponge. It is George who is credited with making those labels famous.
With a demure smile, and a hint of her native tongue still evident in her voice, she said, "I get more credit than I deserve." But George's colleagues can't stop praising her.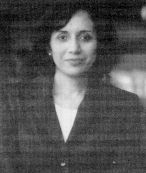 "She could market or manage everything," said Lynn Ciocca, who worked with George on the contraceptive account in the late 1980s. "Mary has terrific insight into the product and the consumer, and she's a fabulous motivator of people."
The question is, can George make the Bell name as familiar as Orville Redenbacher Popcorn? "It is not a household name yet," she admits, but with calm confidence she promises, "it will be."
Building Bell's name is just one of the challenges she faces. George needs to win over bicycle retailers who feel shunned by her commanding move into the mass market.
It was George's decision to sell Bell-branded products at Toys R Us and other discount retail chains, a move that stirred controversy among retailers.
But specialty retailers have benefited by her aggressive advertising, she points out. Specialty retail sales jumped six percent in March over last year. But some retailers still question her about the move.
Those who know her say it's impossible to be angry with George. A gentle woman, George's approach appears somewhat vulnerable and she takes a sincere interest in people.
"Mary George still gets what she wants by charming people to death," said Debra Gaynor, who handled public relations for the Today contraceptive sponge account.
George said people sometimes get nasty. "But I try to be very positive. And nine times out of 10, I can change their attitude around."
Traveling with George.
George's intensity was evident as she paced through the airport in San Francisco to catch a flight
Dressed in a black and white skirt and jacket, she looked like a business professional but was dressed casually enough to blend into the bicycle industry.
"Are you hungry?" she asked me at the airport counter while upgrading our seats to first class. "I haven't eaten today because I talked through my lunch meeting," George said.
With only a few minutes remaining before our flight was scheduled to take off to Chicago, she bought some yogurt. She was full before finishing it.
George's co-workers said she often forgets to eat. They bring her cookies and keep a basket of snacks on her desk as a reminder. "People are so wonderful." she said.
Now Dinner Please.
After only a minute seated in the airplane, George told the flight attendant that she was uninterested in dinner. "I don't eat on airplanes," she said.
As I asked her questions about marketing philosophy and her background, she repeatedly changed the subject. She was more interested in me, my family, my cycling experience and my new job writing for
Bicycle Retailer & Industry News.
I quickly found myself on the wrong side of the interview.
This is what George's former colleague Lynn Ciocca calls George's "indescribable way."
Like Ciocca, those who know George say they liked her the minute they met her. They call her a marketing genius with a memory sharper than anyone they know.
"She has a way of pulling things out of people that I've never seen before," said Jim Spillane, senior vice president of sales at Bell.
After telling her about my professional background and answering questions in detail about my perspective as a female cycling consumer, I was able to get her to talk about Bell and her work.
"I don't need to ride a bike to understand consumers' needs. When you tell me about it, I can experience it. I'm smart enough to know I'm not the smartest person. I listen to other people's ideas," she said.
That's what makes her so successful, her former colleague Debra Gaynor said. "She knows what she knows and she knows what she doesn't know. And she's able to surround herself with people who can help her the most."
Many attribute George's talent to her ability to recognize talent, stimulate creativity, articulate marketing strategy and inspire employees to work for her.
"People would take a bullet for her. She's an excellent leader. She's able to inspire everybody to work toward the same goal," Terry Lee said.
She said her specialty is building brands that connote quality and have lasting power. "If I come across a great product category, I will go after it passionately. If I get something in my head, I absolutely will not let it go until it happens," she said.
Part of her strategy is to find ways to convince consumers to pay more, boosting the bottom line. "You're not going to win by selling at the lowest prices alone. It's about quality. It's about innovation. It's about service," she said.
If people were just looking for low prices, she would never have sold popcorn at three times competitors' prices.
George admitted her job at Bell is the biggest undertaking in her life. "Not in terms of difficulty. The magnitude of the job is bigger, as is the number of people," she said.
The Ultimate Challenge.
Her ultimate challenge is to promote bicycling as a recreational activity. She compared it to her work at Orville Redenbacher; saying she was unable to increase sales without first promoting popcorn as an alternative snack.
'That's a bigger challenge. That's a challenge we, as an industry, should take on. First we need to get our act together at Bell before we can take on the world," she said.
But Spillane, who has worked with George for 10 years at several companies, said when Mary decides to accomplish something, "it's like a typhoon. She's probably the quickest thinker I've been around."
Although Bell's stock price has dropped from the mid $40s to as low as $6 a month ago, recent strategic moves, including the acquisition of Giro Sport Design and SportRack, a Canadian roof rack company, are apparently paying off for Bell.
This year the company posted net sales of $67.4 million in the last quarter, up eight percent from last year.
Most recently, George has played an instrumental role in consolidating the company's offices into new headquarters in San Jose, California.
Uniting the Staff.
The move to unite the staff suits George's management style. She likes to deal with people face to face. That is why she travels frequently to meet with staff and buyers. She never works on a computer or writes memos. There is no paper in her office and no computer.
"She doesn't write anything down. She talks to you. She has a huge job, but she's able to take it all in. She's calm and doesn't overreact. People who work for her want to stay with her because they enjoy her style," said Graham Webb, Bell's director of helmet marketing.
George's sharp and sensitive understanding of people gives her the edge in recognizing consumer and employee perspectives, her colleagues said.
As George put it, "I love marketing. But products will come and go. How you can touch and affect people is the most important thing. At the end of the day, that's the only thing that matters."
Given that, it seems fitting that with her understanding of others and her knack to get into people's heads, she would be marketing helmets.
I called her one last time to ask several follow-up questions. I was on deadline and my queries were abrupt and direct. "Before we get started," she said. 'tell me, how is your grandfather?"
Bell Sports paid for Janov's travel expenses and accommodations during her visit to Los Gatos.
George Finds Career in America
BY JILL JANOV
LOS GATOS, CA-Mary George was five years old and living in a rural town in southern India when the Bell helmet first made its appearance as a brand forty years ago.
Now president of the company, George brings to Bell years of marketing experience that she traces to 1972 with her arrival in New York City. George was 22 years old, a prototype career woman exploring a new culture-a world apart from her insulated upbringing.
A business graduate, she just finished college under the tutelage of the Jesuits and convinced her parents to let her spend six months in the U.S.
She was expected to return for marriage, motherhood and cooking. George had other plans.
"My family was dead-set against me coming to America, but that had been my dream since I was 12. I didn't talk much about it then because nobody would have believed it would have happened," she said.
George's mother worried about the dangers an unmarried young woman could face in New York. "I promised her I wouldn't do anything to disgrace the family," she said.
To appease them, George took part in an arranged marriage to an engineer living in the U.S. The couple now have two boys aged 21 and 16 and have been married 23 years.
Troubled by her interest in school her family encouraged her to cook instead of pursuing a business career. But George was driven to corporate America.
Her colleagues say she thrives in positions typically held by men and rises above discrimination.
'When I walk into stores, people don't know I'm the president of Bell. When people say they want to talk to my boss, I don't get insulted. I have never felt discriminated against. Some say I'm oblivious. I just don't take it personally," she said.
She's has never sought a job or a raise. In fact, she wasn't looking when Terry Lee, Bell's chief executive, convinced her to join Bell. Since then she has launched the company's most aggressive ad campaign.
It's a far cry from what her family had planned for her. "My mom said I should have been born in America because I was never interested in cooking. To this day, I've never cooked," she said.
Copyright 1996 by Miller Freeman, Inc, Santa Fe, New Mexico. All rights reserved.
To these fine articles we might add that Ms. George was apparently personally responsible for Bell's decision in late 1996 to produce an extra-large helmet, despite the fact that there is no reasonable expectation of making a profit on it. - BHSI