BHSI's Board of Directors
Summary: BHSI is governed by a Board of Directors.
In the fall of 2016 BHSI made the transition to a fully independent 501 (c) (3) non-profit corporation. The Board held its first Annual Meeting on February 17, 2017. The members are:
Mark Blacknell, Director
Board member Mark Blacknell has been a DC area resident and cyclist since moving to Arlington in 1997. Looking for options beyond sitting on the Roosevelt Bridge during rush hour, he soon bought a bike to ride to Foggy Bottom. Since then, he's made the slow and steady progression over the years to cycling as his primary means of transportation (ending up with a house full of bikes in the process). Deciding to move beyond the personal evangelization of cycling and get more involved in advocating for improved infrastructure and conditions, he joined the Arlington Bicycle Advisory Committee (ABAC). Since then, he has worked with the ABAC to encourage Arlington County to promote a broad public agenda of facilitating safe cycling for everyone in Arlington.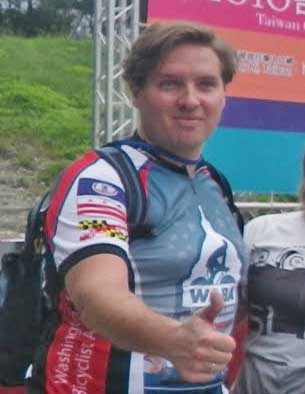 While personally a vehicular cyclist, Mark is a supporter of bike facilities that accommodate all kinds of riders. Off the bike, he's a DC lawyer whose practice focuses primarily on media and communications clients. When not representing clients, he pursues his interest in travel and photography. In a happy combination of everything, he regularly shoots pro cycling races for a variety of outlets.
Personal pronouns: he, him, his.
Keith Oberg, Director
Board member Keith Oberg has led Bikes for the World since its founding. Prior to that, he served as Vice-President and Washington DC Area Coordinator of Pedals for Progress, following a career in international development culminating in 13 years with the Inter-American Foundation (IAF), an independent U.S. Government agency providing grant support to private grassroots development in Latin America and the Caribbean. In 1999, Keith took a leave of absence from the IAF to work with Pedals for Progress and ultimately Bikes for the World, to put into practice some of the insights he gained as a funder, to test the potential of used American bicycles to serve as a catalyst and resource for domestic community volunteer work and community-led development overseas.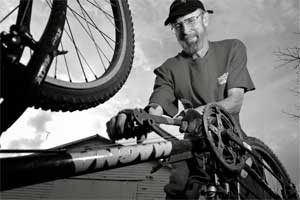 Keith's interests in cycling range from the local to the global. A long-time bicycle commuter dating to his early years in Washington DC as a non-car-owning graduate student, he is a former board member of the Washington Area Bicyclist Association and co-founder and past secretary and executive board member of Phoenix Bikes, a youth bike program in Arlington VA. Between 1986 and 1998, Keith served as a member (and chairman, 1992-97) of the board of directors of the Institute for Transportation and Development Policy, an advocate for environmentally and economically sustainable transportation policies worldwide. Keith holds an M.A. in International Studies from the Johns Hopkins School of Advanced International Studies and a B.A. in Political Science and History from Middlebury College. He currently lives in Arlington VA with his wife, Jessica Mott; they have two grown children, Kathryn and Alexander.
Personal pronouns: he, him, his.
Randy Swart, Executive Director
Board Member and Executive Director Randy Swart has been involved in helmet assessment, testing, standards and advocacy since he joined the Washington Area Bicyclist Association's Helmet Committee in 1974. He and others continued WABA's helmet activities and he founded BHSI in 1989 as a full-time volunteer. He was a member of the ANSI Z90.4 helmet standards committee beginning in 1983 until it was disbanded. He is currently Co-Vice Chair and principal administrator of the ASTM F8.53 helmet standards subcommittee. He is a lifelong bicycle rider. He commuted to work for many years and has toured by bicycle in the US and other countries. He believes that helmets have saved him from serious head injuries in at least two crashes.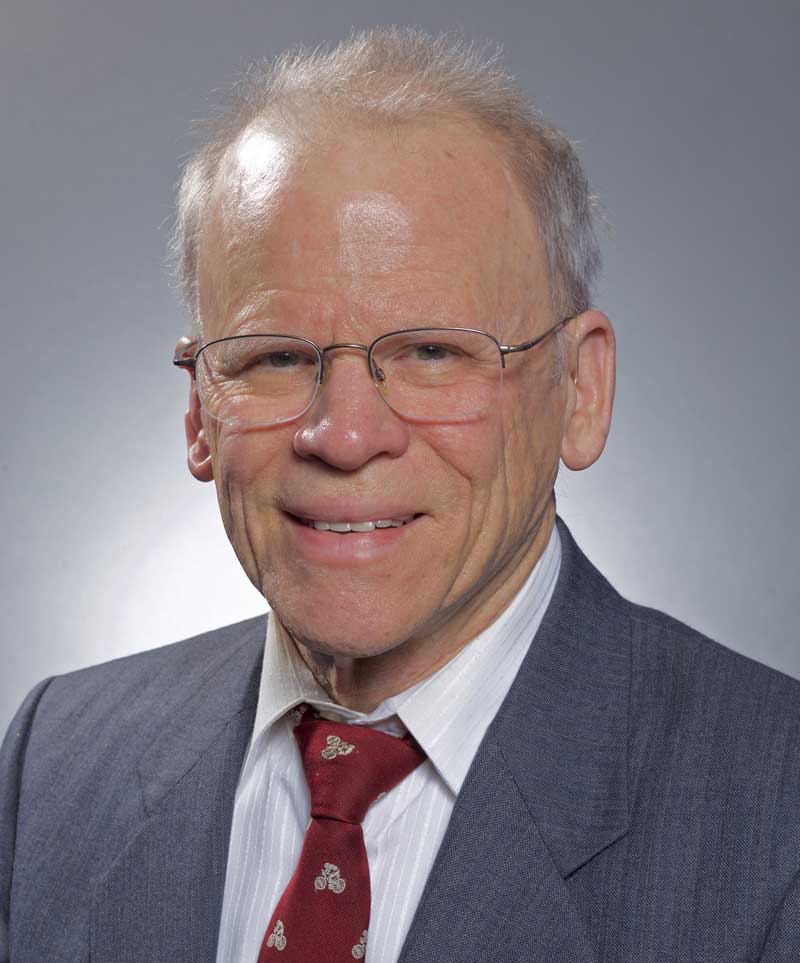 Randy is an avid year-round cyclist. He and his wife Barbara have toured on their tandem in the US, Bermuda, Ireland, China, the UK, France and the Netherlands. They both enjoy picking bluegrass, and Randy is a piper as well. They live in Arlington, Virginia, and are active in their neighborhood association. Randy has been active in the past in the Arlington County Bicycle Advisory Committee, the Arlington County Civic Federation and the Neighborhood Conservation Advisory Committee.
Personal pronouns: he, him, his.
To communicate with our Board, please
send an email
.