ASTM's William F. Hulse Memorial Award
BHSI's Randy Swart was awarded the William F. Hulse Memorial Award in November, 2006 for his work on ASTM's F8.53 helmet standards committee.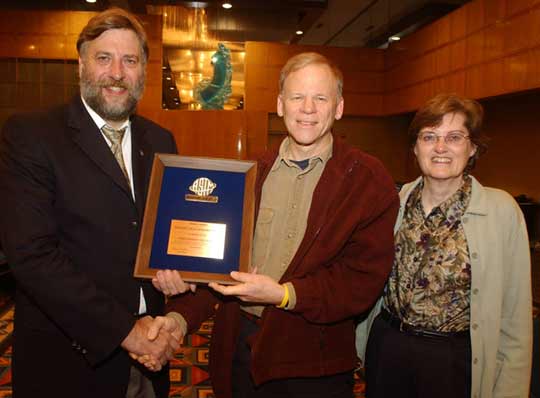 From left: F8 Committee Chairman Martyn Shorten, Randy and his wife, Barbara Swart.
There is more about the award on the ASTM site.



These are all very old awards!


We rated ok for all ages with the Internet Content Rating Association


We are also listed on the CyberYES List by Cyber Patrol
.




We're pleased to be picked as a Selected Site by Eye on the Web!




We were rated Three Stars by Law Enforcement Links




And we were delighted to receive the NetMom Slice o' Pie!




We were pleased to be featured for a day by The Copernicus Education Gateway




In December, 1999, and February, 2001 we were included in Web Feet




In January, 2001 we received the Smokin' Site Award
from the Tennessee Fire Prevention Association.
We love their logo!